A career expert and bestselling author has some news for all those in search of the perfect "work-life balance" today.
Ken Coleman of Ramsey Solutions is a well-known career coach and the bestselling author of "From Paycheck to Purpose: The Clear Path to Doing Work You Love," among other books.
He is also a nationally syndicated radio host of "The Ken Coleman Show."
Addressing the hot topic of work-life balance, he shared with FOX Business on Monday that "there is no such thing as work-life balance."
Coleman, who is based in Tennessee, said, "The amount of time we spend at work does not allow for true balance."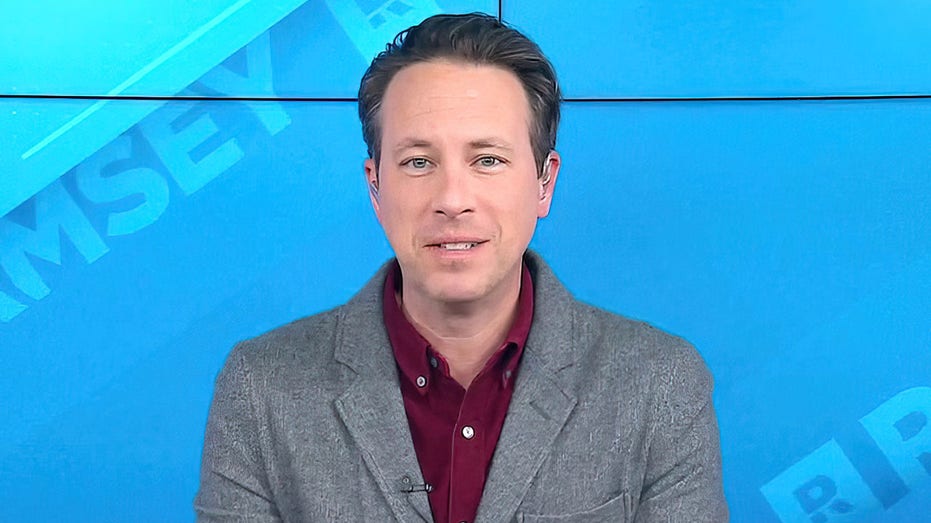 That is why, he said, "instead of focusing on work-life balance, we need to focus on our work and life priorities."
Coleman said that "once we understand and commit to our priorities, we can then focus on a healthy rhythm between work and life."
Coleman noted further, "The way to establish healthy rhythms is to understand boundaries and seasons."
He said, "Boundaries are established when we determine what we want to say 'yes' to, so it's easier to say 'no.'"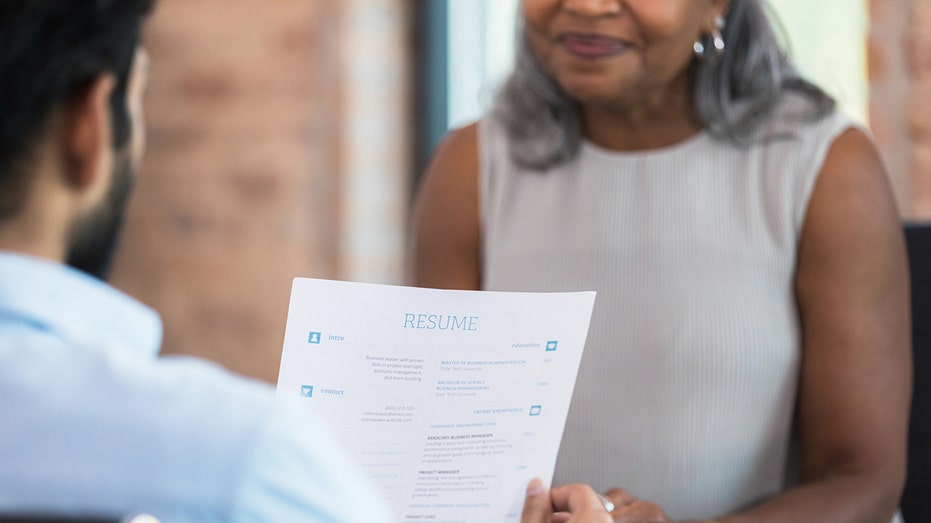 Coleman added, "You truly can't say no to healthy responsibilities at work. Do what you have to do so that later, you can do what you want to do."
He also said to "understand the seasons" of work.
There are "seasons where we have to pay our dues and put in more time and wait longer."
He added, "You can have everything you want — just not all at once."
That is why, he said, "Putting in healthy boundaries will allow you to establish good rhythms between work and life … Understanding there are seasons helps you to realize you weren't stuck — you were just in a season."
And "it will pass."
In his book "From Paycheck to Purpose," Coleman shares practical tips for people to grow in their careers.
Among other points, he says that if people truly hate what they're currently doing — there is a way out.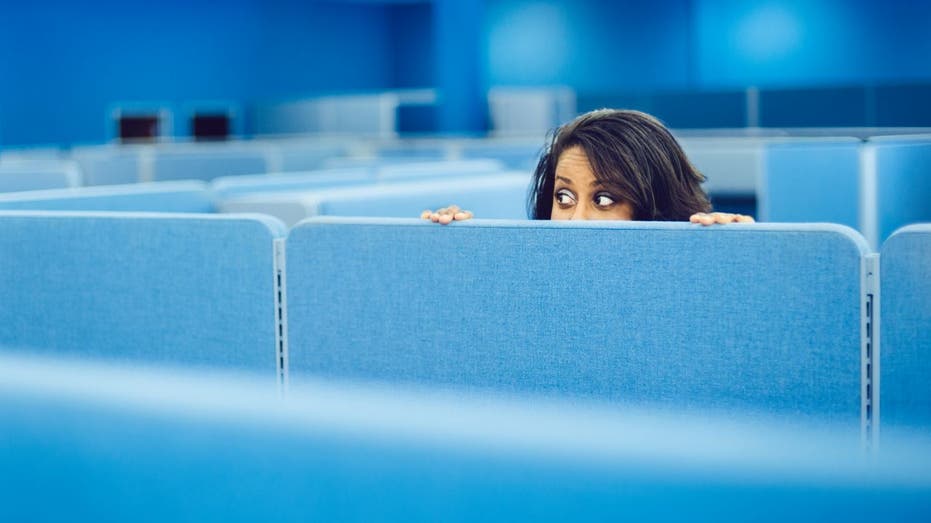 As he notes in his introduction, "Dig out the dream you've stuffed away in the attic, dust it off, and let it see the light of day. Give it — and yourself — another chance."
He adds, "You were born with a purpose. You were created to fulfill a unique role. You are needed. You have work to do that matters."
The US manufacturing sector showed improvement in September, according to the Institute for Supply Management. Its Manufacturing PMI (purchasing managers composite index) posted a reading of 49.0% in September. While that still indicates a contraction in the US manufacturing sector, it's the measure's highest level since November 2022.
"The US manufacturing sector continued its contraction trend but at a slower rate, recording its best performance since November 2022, when the PMI also registered 49%," Timothy Fiore, chair of the ISM's Manufacturing Business Survey Committee, said in a press release. "Companies are still managing outputs appropriately as order softness continues, but the month-over-month PMI improvement in September is a clear positive."
The measure must reach a level of 50% or higher to indicate growth.
"This is the 11th month of contraction, but the third month of positive change," Fiore said.
Meanwhile, the employment portion of the composite index rose to a reading of 51.2% in September from 48.5% in August, indicating an expansion in employment.
Headcount reductions slowed.
"Labor management sentiment at Business Survey Committee respondents' companies continues to indicate a slowdown in hiring," Fiore said. "This is reflected by the use of attrition, freezes and layoffs to address head counts, but such measures occurred at a lesser rate compared to August."
The ISM's Manufacturing PMI report is based on data from purchasing and supply executives across the US.
CLICK HERE TO SIGN UP FOR OUR LIFESTYLE NEWSLETTER
He implores people to "get to the heart of your 'why,' and start living your dream once and for all."
The White House's "Bidenomics" campaign touting President Biden's supposed achievements in improving the nation's economy is receiving significant pushback from Democrats in light of negative polling and economic figures.
According to recent Fox News polls, most Americans believe the White House is hurting the economy more than helping and continue to have significant concerns over housing costs and inflation. Despite the widespread concerns, the White House continues to push "Bidenomics" and argues that the president's policies have helped recover millions of jobs.
"I've never understood why you would brand an economy in your name when the economy hasn't fully recovered yet," Michael LaRosa, a former spokesperson for first lady Jill Biden, told Politico on Friday. "People need to be able to see and feel an economy in their own personal bank accounts. And it doesn't change no matter how loud you scream the economy is better."
"With all due respect to the president, to the White House, this is not so much about them as it is the people who are benefiting by the policies that they came out and demanded," added Rep. Steven Horsford, D-Nev., the chair of the Congressional Black Caucus. "We have to do a better job framing this not so much for one person — for the office of the presidency — but for the people."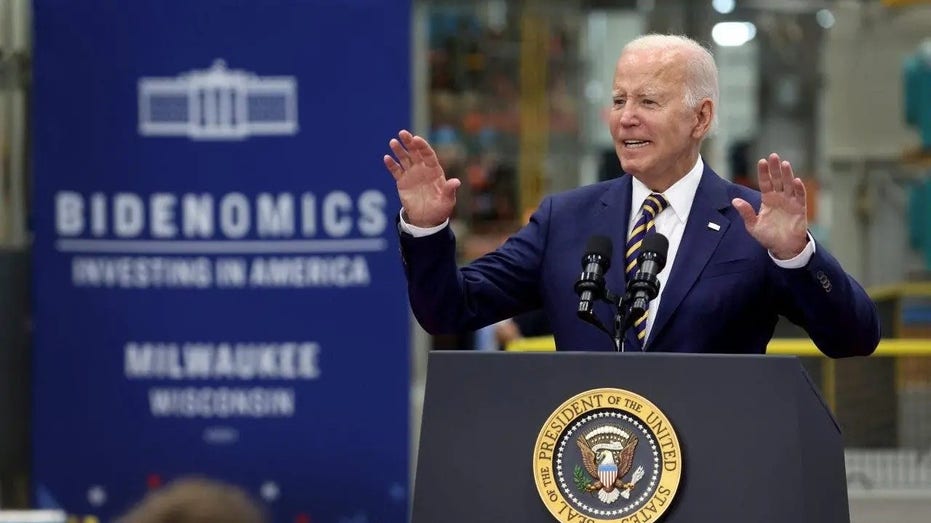 Additionally, Will Marshall, the president of the left-wing Progressive Policy Institute, suggested in an interview with Politico that "Bidenomics does not really have strong answers to people's biggest worries."
A September Fox News poll showed that a staggering 91% of Americans remain concerned about higher prices, up from polls in May and March. The poll also showed that 80% of Americans are concerned about housing costs, nearly as many are worried about paying bills, and 78% view the economy negatively.
Just 37% of Americans say they view their personal finances as "excellent/good." Additionally, a growing share of Americans believe the Biden administration's economic agenda is actually hurting the economy and growth, up 13% since earlier this year.
The polling comes as key economic figures show negative signals. The personal consumption expenditures index, the Federal Reserve's preferred inflation metric, showed last week that prices climbed 3.5% in August, up from the 3.3% increase recorded one month prior, and Commerce Department data from August showed U.S. gross domestic product grew at an annual rate of just 2.1% in the second quarter of 2023.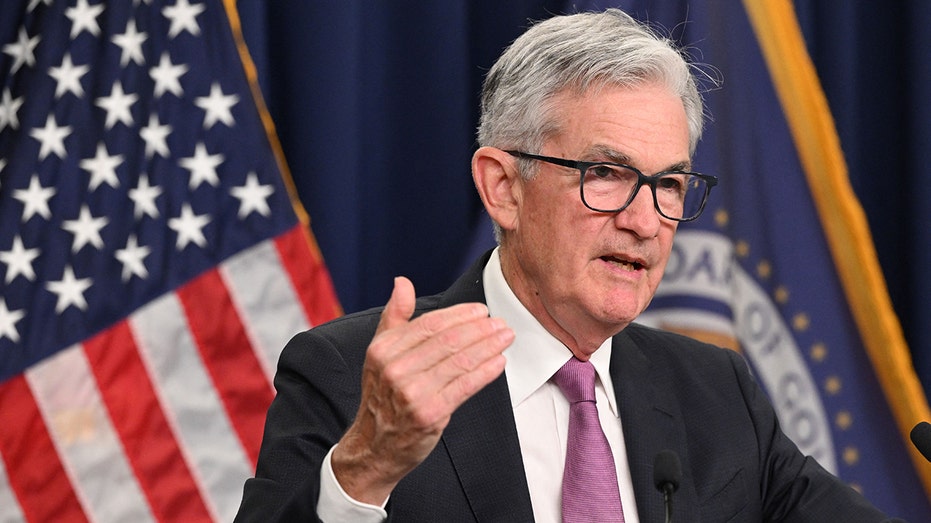 Still, Biden and his White House have continued to push Bidenomics repeatedly over the course of the last several months.
"What's Bidenomics? It's about investing in — and I feel like I'm going to — I'm going to try not to repeat some of what my colleagues have already said, but it's about investing in America — investing in America and investing in Americans — American people. It's about growing the economy from the middle out and bottom-up instead of the top down," Biden remarked during a speech in Maryland last month.
"Because when the middle class does well, the poor have a ladder up and the wealthy still do very well."
A cursory scan of the White House's website further shows it has touted "Bidenomics" hundreds of times in the last few months alone.
"While our work isn't finished, Bidenomics is already delivering for the American people," the White House said in June. "Our economy has added more than 13 million jobs — including nearly 800,000 manufacturing jobs — and we've unleashed a manufacturing and clean energy boom."
The vast majority of jobs the economy has added since Biden took office were recovered from during the downturn experienced during government-ordered COVID-19 pandemic shutdowns in 2020. Domestic job growth was on an uptick at the time Biden was inaugurated, according to federal data.
The White House did not immediately respond to a request for comment.