Starbucks on Monday became the latest major U.S. company to offer coverage for travel costs for employees seeking abortions out of state.
The Seattle-based coffee giant follows the likes of Amazon, CitiGroup, Tesla, and Yelp, which have made similar pledges as numerous states work to roll back abortion rights or ban the practice outright. The coverage Starbucks plans to offer will be part of its benefits package for employees, and will therefore also be extended to dependents, according to U.S. News.
"Regardless of what the Supreme Court ends up deciding, we will always ensure our partners have access to quality health care," Sara Kelly, Starbucks acting executive vice president of partner resources, said in a letter announcing the new coverage.
In the letter, Kelly referred to the leaked Supreme Court opinion draft, written by Justice Samuel Alito, indicating that the court will soon overturn the landmark 1973 decision, Roe v. Wade, which guaranteed access to abortions at the federal level. If the court ultimately followed through on the draft, numerous states would automatically outlaw abortions, with others working to draft new laws restricting the practice.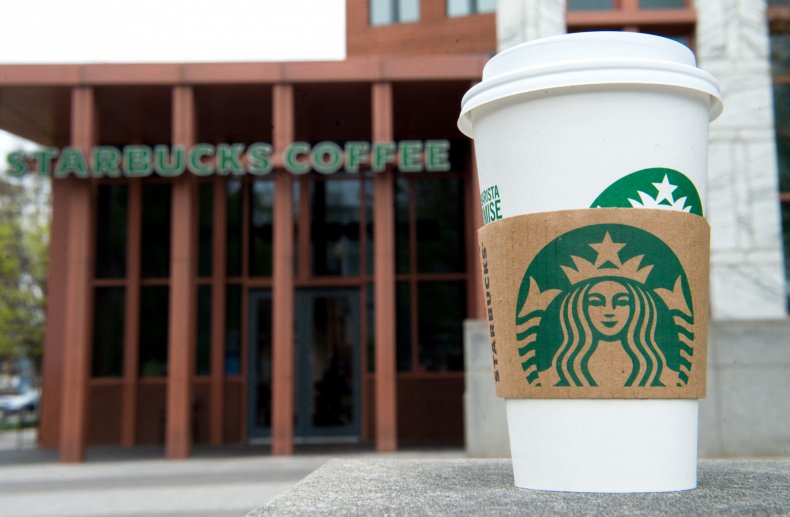 Starbucks was previously named alongside the likes of Coca-Cola and Netflix in a list of companies that had been urged to keep quiet on abortion issues by public relations firm, Zeno Group, and to avoid media inquiries on the matter, according to a report from Popular Information. An internal template email from the firm specifically advised against stances on a "textbook '50/50' issue."
"Do not take a stance you cannot reverse, especially when the decision is not final," the email, obtained by Popular Information, read. "This topic is a textbook '50/50' issue. Subjects that divide the country can sometimes be no-win situations for companies because regardless of what they do they will alienate at least 15 to 30 percent of their stakeholders... Do not assume that all of your employees, customers, or investors share your view."
At the time the report was published, it was unclear if the email had already been sent to clients and whether or not any of the companies heeded its advice.
Starbucks currently operates more than 15,000 stores in the U.S., with over 1,000 of those in Texas, ahead of major markets like New York and Washington, and second in the U.S. only to California's 2,200 locations. The company has a considerably lower footprint in other red states notably targeting abortion rights, including 84 stores in Louisiana, which is pursuing legislation to classify abortion as homicide, and 79 in Oklahoma, which recently enacted some of the strictest abortion laws in the nation.
Alongside travel for abortions, the company will also cover employees who need to travel out of state to receive gender-affirming surgeries, procedures that are also under fire in some states.