German bionic, the world leader in the development of robotic exoskeletons, has unveiled the latest generation of its smart power suit.
dubbed the
cray x
, this power suit combines human intelligence with machine power by supporting or enhancing the wearer's movements, thereby reducing the risk of workplace accidents and strain-related illnesses. made of ultra-light carbon fiber, the 4th generation of
cray x
supports workers when lifting heavy loads of up to 28 kg by actively amplifying their movements and thus protecting the lower back from excessive strain.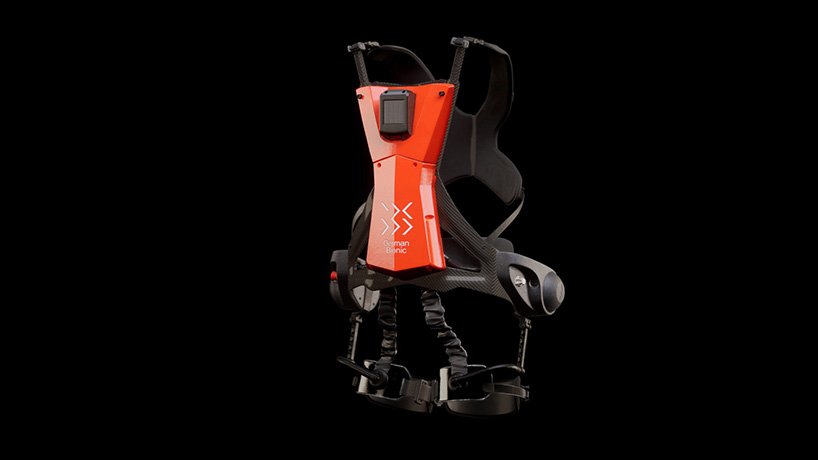 images courtesy of german robotis
the cray x by German robotics is lighter, smarter, more powerful, and offers more financing flexibility.
carbon fiber is known for its use in high-tech applications in both aerospace and formula 1 racing. this is because it is stronger than steel and just a fraction of its weight. the exoskeleton provides more than just powerful lifting support. because of its connectivity, its software can be updated regularly while predictive maintenance ensures maximum availability. by connecting it to any smart factory, the suit helps to boost productivity as well as health and safety.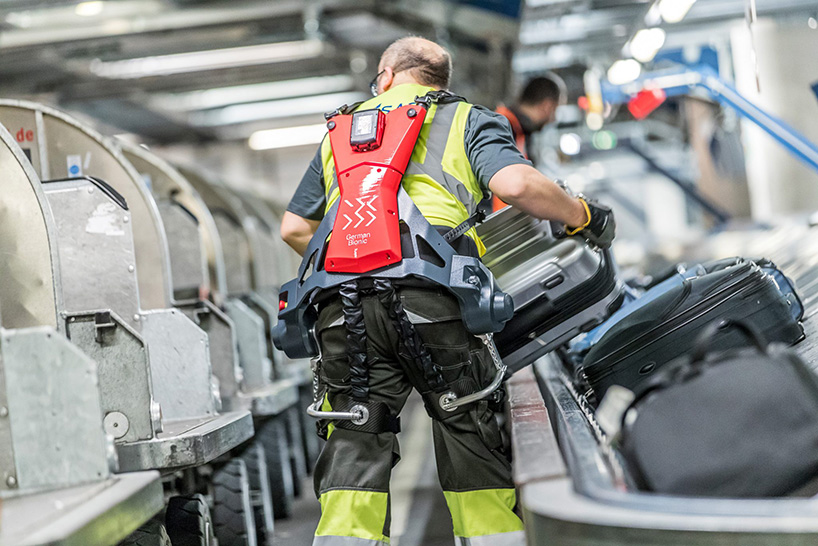 'with the 4th generation of our connected cray x robotic exoskeleton, we are once again setting the standards for the entire exoskeleton industry worldwide. regional cooperation, such as with technology leader SGL carbon, which lent us significant support and expertise in the development of the new carbon fiber load-bearing structure, also underscores Germany's position as a high-tech location for the future,'
says Armin G. Schmidt, CEO of german bionic.
'particularly system-relevant industries, such as logistics and freight, which have been under enormous pressure since the beginning of the pandemic, can now strengthen their employees backs with our new devices.'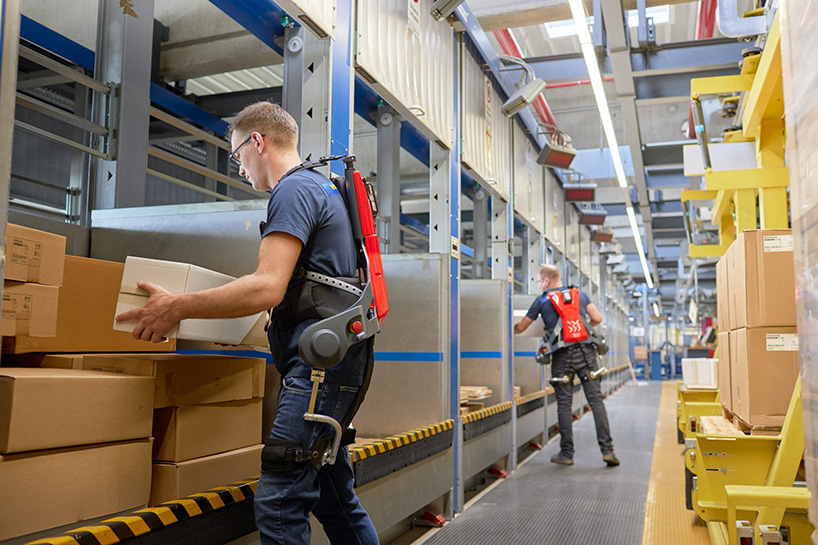 when using the cray x suit, users can use its dual high-performance servo motors capable of offsetting weights of up to 28 kilograms. this lifting support of heavy loads is available for up to eight hours with a single, quickly exchangeable standard battery pack. combined with its new accessory — the cray visor — the suit is complete with augmented reality capabilities and with protection against airborne health risks.
the cray x suit starts at as little as €699 per month.